Who We Are
We are a full-service digital agency specialized in website design, digital marketing, mobile apps development & branding. We founded IT SEBA in late 2013. Since then, we've successfully produced and launched over two hundred web design and online marketing projects.
Our Approach
It's important that this is a collaboration between IT SEBA and you right from the start. You'll have a dedicated project manager to ensure that we understand and utilize your vision to create something that will showcase and promote your business.
Our Mission
Our mission is to help small to medium-sized companies achieve their success with IT objectives. Whatever type of business your company is engaged in, IT SEBA can help it reach its full potential by efficiently managing its IT needs.
WHY CHOOSE US
Our Glorious Achievements
We believe in a diverse range of personal to bring creative skills,
thoughts, and ideas to the table.
CREATIVE SOLUTIONS AND RESULTS THAT GROW BRANDS
6 Years of Experiences
We offer IT solution services in Bangladesh since 2013. Our mission is to help small to medium-sized companies build their organizational capacity using technology in a sustainable way. Our business is to provide the right IT solution to run your business. We provide solutions that best fit our client needs; we provide Website Design, Digital Marketing (including Search Engine Optimization; Social Media Marketing, Search Engine Marketing, PPC Advertising, Email Marketing, Bulk SMS), Mobile Apps Development, Branding, IT Staffing and IT Consulting Services in Bangladesh that keep your business running excellently.
WE CREATE EXPERIENCES THAT HELP BUSINESSES THRIVE
Our Process
We passionately believe technology, when used decisively and with care, will turn your ideas and visions into tangible solutions that will help you grow your business and run it more efficiently. We're also 100% fiercely dedicated to providing customers with professional, high-level service for a true return on investment.
WHAT PEOPLE SAY
Client Testimonials
Amazing experience! Great consultant!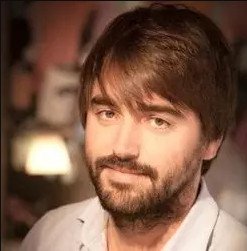 Axel
Entrepreneur, Youth leader
Great experience, thanks.
Ione Butler
Actress, Entrepreneur
IT Seba is awesome! All designers and developers are hard workers and very knowledgeable in SEO, graphics & website modifications. Highly recommend!